SAILOR JERRY PRESENTS…COBRA FEST!
Posted Wednesday, July 3rd, 2013 at 4:20 pm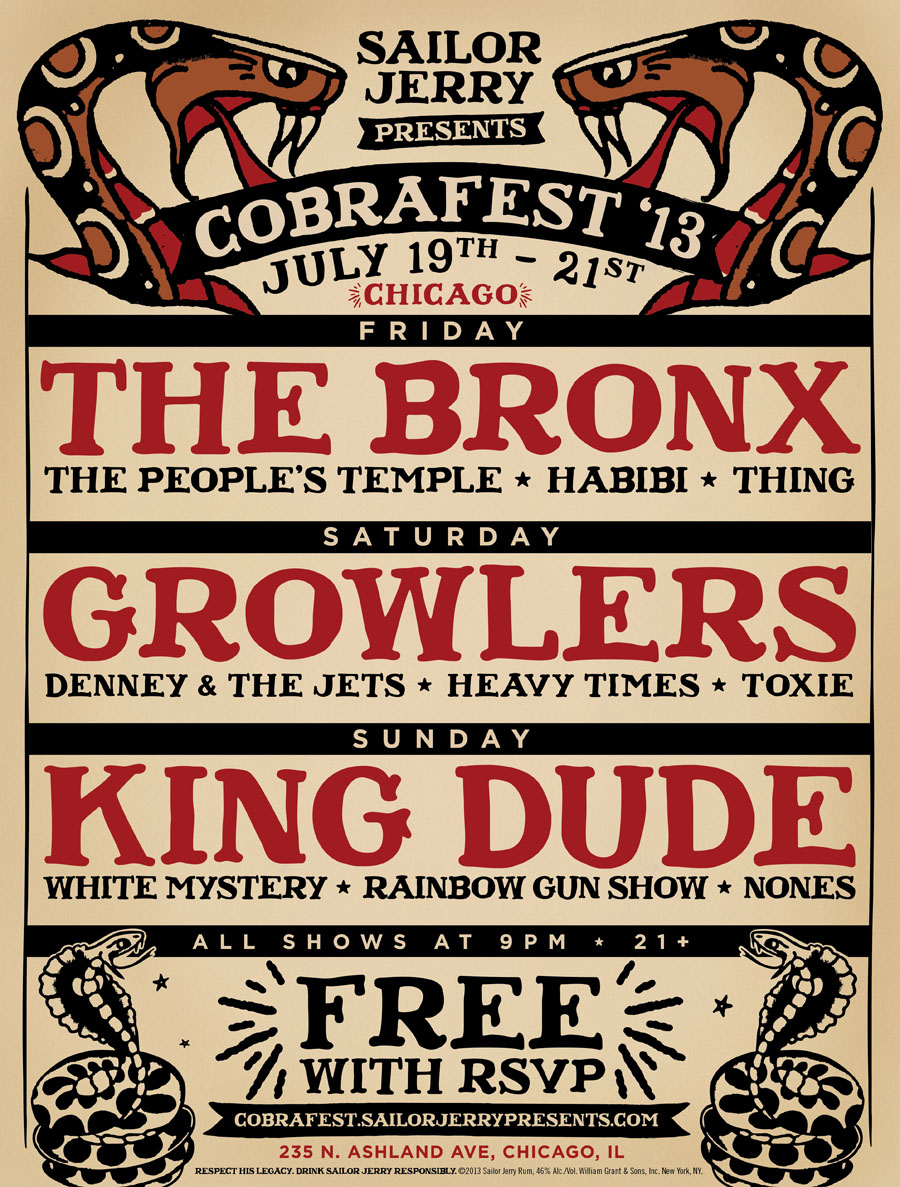 White Mystery is pleased to announce its third year rocking Cobra Fest, the Sailor Jerry Pitchfork After-Party, at the Cobra Lounge in Chicago, on July 21, 2013. The event is free and amazing for adults over 21 years old.
By submitting a comment here you grant White Mystery a perpetual license to reproduce your words and name/web site in attribution. Inappropriate or irrelevant comments will be removed at an admin's discretion.
Posted in
Shows
Tags:
pitchfork
,
sailor jerry