Hands Off! Comp Unites Female artists
Posted Wednesday, February 10th, 2021 at 4:20 pm
Hands Off! Comp is a limited edition tape cassette compilation powered by female fronted bands in honor of women empowerment. in response to the Burger Records scandal that broke open this past summer. The 22 track tape features powerhouses L7, Courtney Barnett, Exene Cervenka of X, Alice Bag with Kathleen Hanna & Allison Wolfe, Amyl & the Sniffers, Blacker Face, White Mystery, The Black Tones, Clickbait and more. Featuring cover art from the sardonic splendor of Tragic Girls, Hands Off! Comp amplifies and liberates women and cross-sectional voices within rock'n'roll.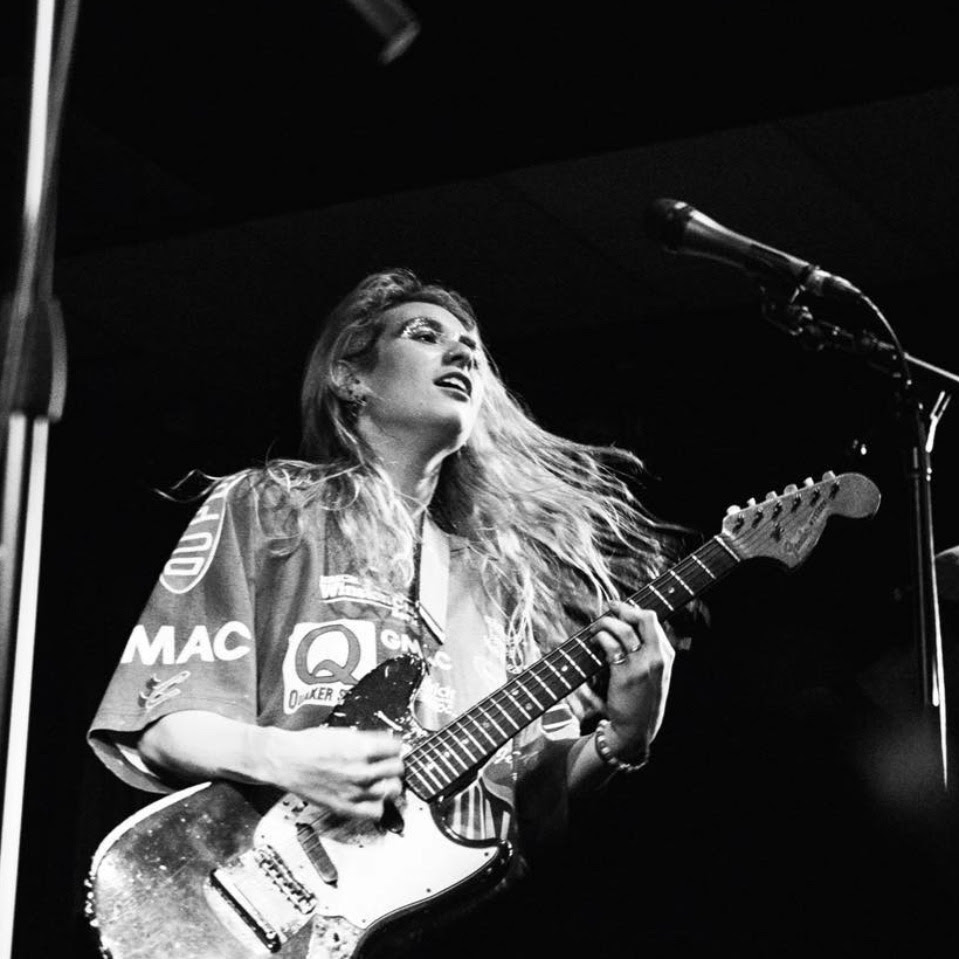 TRACKS
SIDE A
1. Amyl and The Sniffers – Pleasure Forever
2. Alice Bag feat: Kathleen Hanna & Allison Wolfe – 77
3. White Mystery – Good Girl
4. L7 – Fast And Frightening
5. The May Company – The Paradox Drive Of Finite Confusion
6. Courtney Barnett – I'm Not Your Mother, I'm Not Your Bitch
7. KO Newborn – Maybe
8. Exene Cervenka – Already In Love
9. Kairos Creature Club – Voodoo Success
10. FEELS – Anyways
11. The Royal They – C.N.T.
SIDE B
12. Palehound – Killer
13. Groupie – Poor You
14. Thelma and The Sleaze – In Prison
15. Shadow Show – The Alchemist
16. Blacker Face – Punk Song
17. Krystal MetcaLfe – Fearless
18. Gymshorts – You Blew It
19. Clickbait – Heat!
20. The Black Tones – Mama! There's A Spider in My Room!
21. Karen Meat – Synthetic
22. The Exbats – One Foot in the Light
Check out the press for Hands Off! Comp:
Pitchfork
SPIN
NMERolling StoneBrooklyn Vegan
Stereoboard
MXDWN
Live For Live MusicIm Plurt

By submitting a comment here you grant White Mystery a perpetual license to reproduce your words and name/web site in attribution. Inappropriate or irrelevant comments will be removed at an admin's discretion.
Posted in
Art
,
Colaboration
,
In the Moment
Tags:
cassette
,
chicago
,
Chicago Venues
,
collaboration
,
coronavirus
,
covid-19
,
female musicians
,
Hands Off! Compilation
,
tape cassette